1- Deploy AutoVM
To get started with AutoVM, you need to order a license. You can check the pricing details by clicking here.
Once you have obtained the license, download the AutoVM template from here.
Make sure you have vCenter installed. If you are unsure about the installation process, refer to this article for guidance.
Open your vCenter and deploy the AutoVM template.
During the OVA deployment, you will be asked to enter the network address information. Simply provide the IP address associated with your license.
Note: Enter only your main domain in the Main Domain field. Avoid entering any subdomains, such as vm.domain.com or …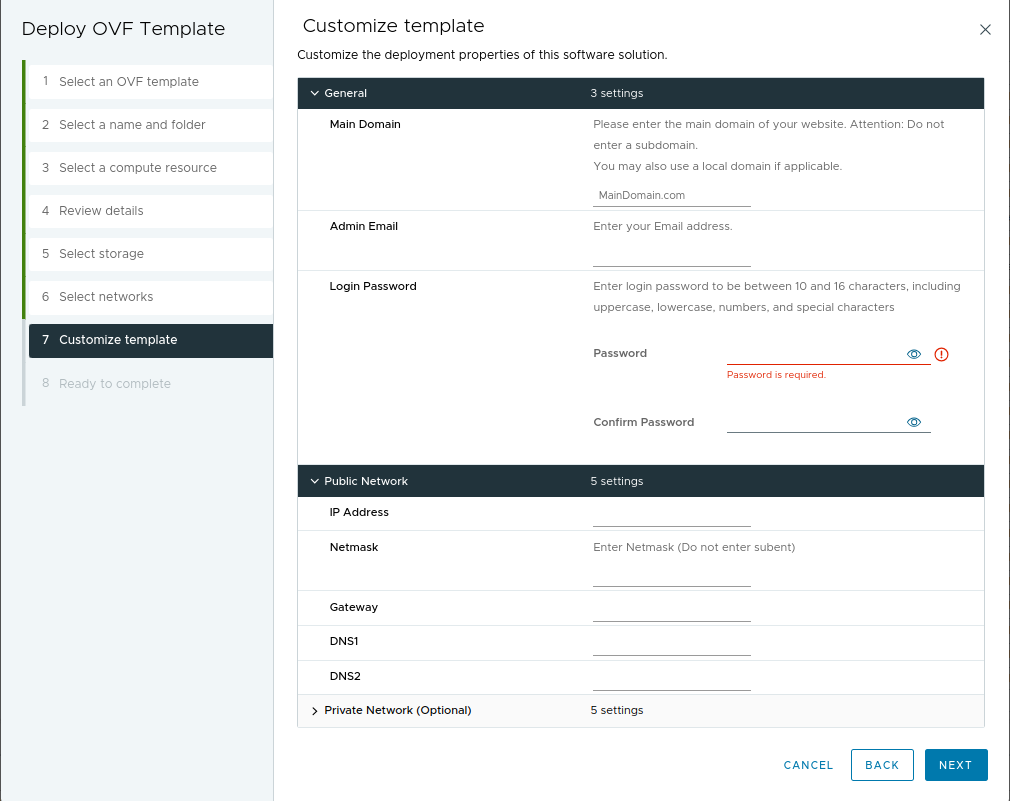 After completing the deployment, you need to create two subdomains and forward them to AutoVM IP address:
Frontend.MainDomain.com
Backend.MainDomain.com
Note: These subdomains are solely for management purposes and will not be visible to your customers.